Spoke at AzureLive and CTRL+ALT+AZURE
AzureLive is a new virtual event with a physical on-site and virtual sessions presented simultaneously. For it's first event I was invited to host my session on Azure Cost Management. A physical event in these times? Yes, exciting for sure. I also got the chance to co-host a session of the CTRL+ALT+Azure podcast. Together with regular host Jussi Roine, we talked about all the new Azure stuff announced at Microsoft Ignite 2021.

Physical session hosted at AzureLive
AzureLive (sponsored by Wortell and Intercept) just had it's maiden year as a (virtual) one day conference for all things Azure. I submitted a few sessions and was lucky enough to get selected to present. Not only that, I was invited to present my session on-site with a bunch of cameras, lights and staff around me. I was honoured but also a bit reluctant to come on-site physically in this whole pandemic mess we're in. The staff quickly reassured me that it would be quite safe with special go/no-go zones, testing before entry and a bunch of precautions.
When I arrived, I was amazed at the high quality production setup they had going on. AzureLive wasn't messing around and it showed in the quality of stream graphics, supporting staff and even sign-language interpreters. I had the pleasure of having my session be translated by none-other than Irma Sluis and Maya de Wit!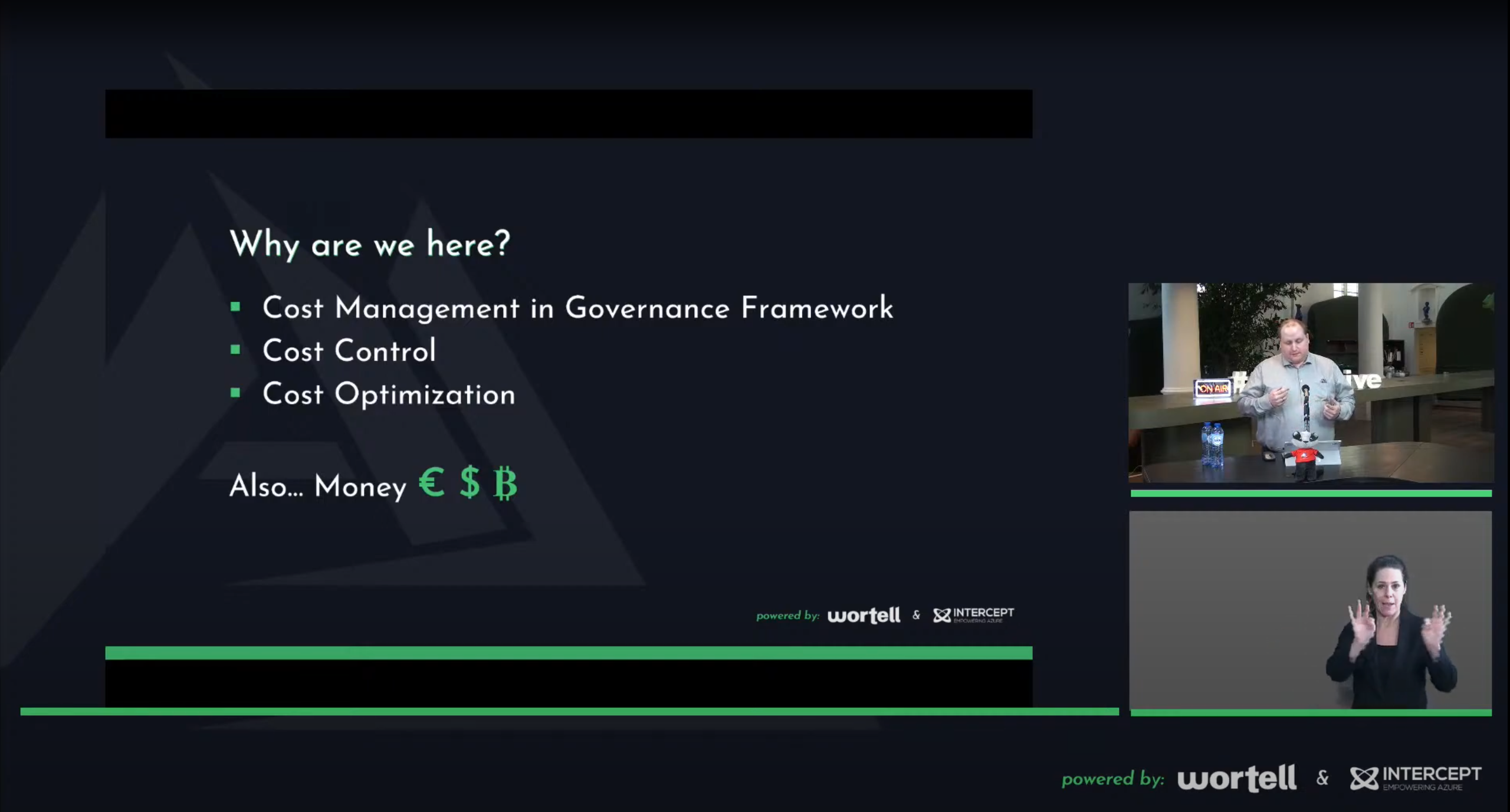 You can view the session here. I've hosted the PowerPoint source on my GitHub Public page. Check out the event site here: AzureLive.nl
CTRL+ALT+AZURE Podcast on Ignite 2021
Jussi and Tobias invited me to co-host an episode of their Azure podcast to recap Ignite 2021. It was great fun recording the session with Jussi and we talked about all kinds of new stuff announced at Microsoft Ignite 2021. From a bit of fun with the Dutch language to Bicep and Windows Admin Center. I really liked the way they organized the podcast behind the scenes (a lot of work goes into free community contributions, you know) and we barely kept it under an hour. Do check out the session over at CtrlAltAzure.com.